Hands-on Workshops
Keep your kids busy with fun yet educative hands-on activities: DIY'Arts, Science, and more!
We look after them for an hour while you get your work done! Book our weekly hands-on workshops that they can do independently from the comfort and safety of your kitchen.

Speak French
Learn French by "living" it. We are not a school that teaches formal "grammaire, conjugaison and memorisation." We offer fun extra-curricular activities for your kids where they will be immersed in French as they read stories, play games, make friends and more through conversations in various topics!
Yoga "en français" (6-10 year-olds)
EXPLORUM has teamed up with Yoga des papillons to offer a Yoga activities lead by Christelle, Children Yoga Teacher and former French Tutor.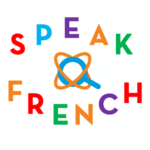 Here is what you need:
A screen (computer, tablet, phone) connected to the internet

A webcam so you can see us when we deliver the workshop

Audio turned on so you can ask questions and discuss the activity

An adult to set up and maybe help in some cases

The materials from the list each week

A child to carry out the activity
Practical Information
Ages: 6 to 12 year-olds
Dates:

Weeks of April 19 to June 7, 2021 (weekly over 8 weeks) 

Speak French

Beginners: Tuesdays from 4:30 to 5:30 p.m. EST
Intermediates: Wednesdays from 4:30 to 5:30 p.m. EST 

Hands-on Workshops: 

6-10 year olds in French: Mondays from 4:30 to 5:30 p.m. EST

Yoga "en français":

6-10 year-olds: Tuesdays from 5:45 to 6:45 p.m. EST

Kiddie Yoga:

3-5 year-olds with a parent: Mondays from 9:30 to 10:00 a.m. EST

Price:

$192+HST

Kiddie Yoga: $96 + HST

Registration deadline:

April-June session all programs (except Kiddie Yoga): $192 + HST (total: $216.96)
Kiddie Yoga: $96 + HST (Total: $108.48)
EXPLORUM reserves the right to cancel the workshops if a minimum number of registrations is not reached. Payment will be reimbursed 100% if session is cancelled.
We will send you a list of material needed to carry out each workshop 2-3 days prior to the start of each session - nothing complicated: paper, markers, scissors, glue, baking soda, flour etc. All household items you already have in your cupboards! We will even help you in case you need to find a substitute for an item.